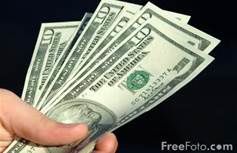 During the last week, the American dollar appreciated against several currencies, also the stock exchange indices such as the Dow Jones and the S&P reached historical highs.
After touching highs of 1.7, the highest levels in more than 5 years, at the beginning of May, the GBP/USD pair fell again. On the other hand, the USD/JPY pair also appreciated again, returning to the levels of early May, while Japanese economy is finding difficulties to solve its recession problems and low inflation. Finally, the EUR/USD continued with the bearish trend of last weeks.
For this week, several important announcements are expected, but especially the European Central Bank's meeting on Thursday where probably some important changes in the monetary policy for the Euro Zone will take place, according to the announcements made by its president, Mario Draghi, during the last weeks. Some analysts, however, still have some doubts about what will finally happen. In this regard, the inflation data, which will be released on Tuesday, could change the vision regarding the ECB's decision.
Elsewhere, there are also other important announcements such as the Australian GDP on Wednesday, the decisions about the interest rates in Canada and United Kingdom, on Wednesday and on Thursday respectively, and the US unemployment rate, next Friday.
logo-asset-EUR-USD
EUR/USD
The pair ended the week at 1,3633, slightly above the lowest value in three and a half months, last Thursday. This Monday the EUR/USD fell again to below than 1.36, but didn't generate a clear trend, waiting for the ECB's meeting about the monetary policy, next Thursday, where possibly they will decide new interest rates.
logo-asset-Oro
GOLD
Last week the price of gold fell more than 4%, from almost $1.300 dollars to less than $1.250, and the short and mid term continues bearish. This decrease can largely depend on the reduction of the importation of gold in China during May.
Source : EmpireOption