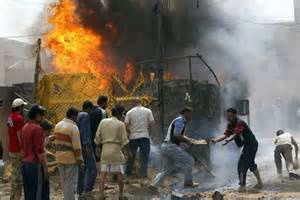 During last week, the American dollar kept appreciating against several currencies such as the Euro and the Pound, even though with less intensity than in previous weeks. The greenback even fell against some currencies like the Yen or the Swiss Franc at the end of last week after a possible American intervention in Iraq caused market's fears.
The Pound kept showing a bearish trend against the dollar during last week, after announcing discouraging data about the British industry and the decision of the Bank of England (BoE) of keeping its interest rates unchanged at 0,5%. Important information about the UK economy is due to be published next week, such as the unemployment rate, on Wednesday at 8:30 GMT and the GDP on Friday also at 8:30 GMT.
Once again, the Canadian dollar depreciated against the American Dollar after the negative Canadian unemployment rate was published last Friday, showing an unchanged long-term trend for the Canadian currency, which has been one of the weakest currencies against the Dollar this year.
Finally, oil prices (WTI) remained stable during last week, expecting specific news about what can happen with oil's distribution given conflicts in Iraq. Elsewhere, US oil and gasoline inventories can also affect the evolution of WTI barrel's price.
EUR/USD
Although the pair found a firm support at 1,344 and rebounded three times against it between Wednesday and Friday, it suffered new bearish pressures during last week. The future evolution of the cross will depend on results and values of the data to be announced this week. Stay alert to the US retail sales on Wednesday at 12:30 GMT and the publication of inflation in the Euro Zone scheduled for Thursday at 9:00 GMT.
GOLD
After plunging given the dollar appreciation, and slipping from $1.345 dollars an ounce to $1.230 in 20 days, gold prices recovered again while some international conflicts worsened. Apart from situations in Ukraine and in the Gaza strip, the new American intervention in Iraq caused fears on markets, appreciating some safe haven assets such as gold, which settled over $1.322 last Friday.