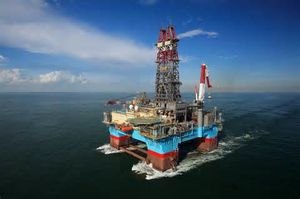 During the last days oil prices fell again after Kurd and Iraqis forces, allied to the USA, took control of Iraq's biggest reservoir (Iraq is the OPEP's second biggest oil-exporter) which was previously in hands of Islamic State's extreme revels (EI).
The price of WTI oil barrel settled below $93,5 dollars, the lowest since the beginning of the year. It is hardly expected for oil to fall below $91,5 dollars, level in which oil prices are likely to find support for the mid and long term, also at this level, the price could possibly recover.
Some important announcements are scheduled for this week. On Wednesday, the Bank of England and the fed's economic projections are due to be released at 8:30 GMT and 18:00 GMT respectively. US oil inventories will be published, probably having effects on oil prices.
On Thursday important information is due to be announced. The Purchase index will be released at 1:45 GMT, this result will have repercussions on several commodities and Australian and New Zealand currencies. Also data about German industry will be published at 7:30 GMT, Europe's main economy, which will possibly affect the Euro's evolution. UK retail sales will be announced at 8:30 GMT and US home sales at 14:00 GMT.
Finally on Friday, Canadian information will be released, after the publication of the Canadian CPI and Retail sales at 12:30 GMT. In addition, the Fed's president, Janet Yellen and the President of the European Central Bank, Mario Draghi will give speeches at 14:00 GMT and 18:30 GMT respectively.
EUR/USD
The EUR/USD showed a really volatile behavior during last week, remained between 1,3340 and 1,3410, establishing these values as a support and resistance respectively for the mid term. Data to be released this week will have a great importance and is likely to break those limits, both bearish and bullish.
GOLD
Gold prices varied this week while important geopolitical conflicts affected the price of the metal. The price of an Ounce was settled at $1.320 dollars approx. at the beginning of the week and closed it a dip above $1.290 dollars. New growths are expected given mounting tensions due to global conflicts.