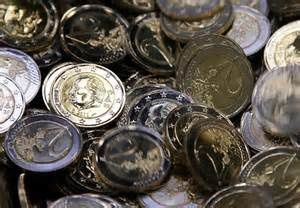 During the last week the Euro kept falling against several currencies triggered by the weak results in the Eurozone, settling at 1,37 approx. towards the end of last week. In this regard, The European Central Bank, on its bulletin, affirmed once again the chance of adopting a stimulus package for next month, which may have bearish consequences for the European currency.
On the other hand, the pound also fell against the dollar, after negative data about UK unemployment was published and the governor of the Bank of England, Mark Carney, adopted a less optimistic tone on his speech regarding results in British economy. Also, during a speech given last Sunday, Carney warned that the increasing housing market might cause problems in Britain´s economic recovery.
For this week several important announcements are expected, such as the British inflation data on Tuesday at 8:30 GMT, US home sales on Thursday at 14:00 GMT (existing home sales) on Friday at 14:00 GMT (new home sales), and the German GDP on Friday at 6:00 GMT among others.
EUR/USD
Last week, the pair EUR/USD traded at a rank between 1,377 and 1,365, and hits 2 weeks low. The pair can keep plunging if the stimulus package for the Eurozone is finally accepted. However, the long-term trend would place the euro at a higher level, therefore if the ECB decided not to act, a new rise in the cross could take place.
GOLD
Last week, the price of the ounce of gold opened at $1.280 dollars and boosted last Monday, ending at $1.305, after the agreement between several central banks –including the European Central Bank- was revealed, in which the importance of Gold as a monetary reserve was emphasized, and the commitment between the different monetary authorities of not selling significant quantities of it was assumed.